SYP 5105-01
FALL 2017
THEORIES OF SOCIAL PSYCHOLOGY
GUIDE TO READINGS AND TOPICS
SUSAN CAROL LOSH
Department of Educational Psychology and Learning Systems
Florida State University
laThe NEW! Stone Building at FSU
Dr. Susan Losh
3204 Stone Building
In the EPLS Suite
850-644-8778
850-644-4592 (EDUCATIONAL PSYCHOLOGY & LEARNING SYSTEMS)
Fall 2017
Office Hours
In Stone:Thursdays 1:30-3:15 & by appointment
PLUS email!!


email is the fastest way to reach me!

REACH ME ATslosh@fsu.edu

850-644-8776 FAX
PLEASE LET ME KNOW IMMEDIATELY IF YOU HAVE ANY DISABILITIES THAT REQUIRE SPECIAL ATTENTION!

ALL FIRST ("ROUGH") AND FINAL PROJECT DRAFTS TO BE CHECKED BY AND SUBMITTED THROUGH turnitin. THE COMPLETE PRINTED turnitin RECEIPT MUST BE REQUESTED AND SUBMITTED WITH THE PAPER
If you absolutely cannot submit assignments (e.g., progressive paper milestones) to me through Blackboard (e.g., equipment or technical or software failure), NO! NO! I DO NOT accept attachments in my email. Here are some alternatives:
My office mailbox in 3210 Stone Building
FAX to the EPLS Office (850) 644-8776. Be sure to put my name and SYP 5105 on the Cover Sheet and include the total number of pages
SnailMail (PLEASE USE at least FIVE DAYS ADVANCE NOTICE!) to Dr. Susan Losh, Educational Psychology and Learning Systems, FSU, Tallahassee, FL 32306-4453
In all these alternatives, I must receive your assignment by the stated due dates.
Thank you!

A GUIDE TO TOPICS AND READINGS OVER THE SEMESTER
Both texts have been substantially revised from prior editions. Please be sure to get the CURRENT edition for each one.
[1] DMC: John D. DeLamater, Daniel J. Myers & Jessica Collett (2015). Social Psychology, EIGHTH EDITION. Boulder, CO: Westview Press. PAPER. ISBN = 978-0-81=334950-3.
This is a basic "encyclopedia approach" text. The NEW print cost is $95.00, which is much less than earlier editions because it is paperback.
There is also an e-edition, which costs about $60. The print edition should be at the FSU Bookstore and on Amazon. Here is a link to the Westview site, which also lists several booksellers as well as more information about the e-edition:
http://www.westviewpress.com/book.php?isbn=9780813349503#
[2] CAHILL: Spencer E. Cahill, Kent Sandstrom & Carissa Froyum (editors) (2014). Inside Social Life, SEVENTH EDITION. Oxford University Press. PAPER. ISBN = 978-0-19-997811-3.
This edited collection presents classic "greats" (e.g., Cooley, Mead), more modern "greats" (e.g., Zerubavel), recent developments, and applied accounts of several course concepts. Many students really like this book and keep it long after our course is over.
DO NOT BE ALARMED! MOST ARTICLES IN CAHILL ET AL ARESHORT. THE IDEA IS TO HAVE A TASTE OF THE PERSPECTIVES AVAILABLE.
Used copies should be available for both texts.
The Barnes and Noble website says it has good prices on textbooks too (including used books).


ALL articles and excerpts listed in the Course Calendar of topics, objectives and required readings, and the Course Lecture Guides are REQUIRED READINGS.
My integrative course guides (lectures) are also linked in on the Overview and Readings pages, below and also under COURSE DOCUMENTS in Canvas.
This makes it easy and very quick to navigate many of our Internet resources on the "myweb" server.
See the links below.
Access Canvas for the video introduction to the course overall (in the SYLLABUS folder). There also will be short video introductions to each of the eight major units.
PLEASE READ SELECTIONS IN THE ORDER IN WHICH THEY APEAR.
DATES
TOPICS TO BE COVERED
Weeks of August 28-September 5
Basic Orientation
Introduction and Methods in Social Psychology

DMC
Chapter 1, Introduction to Social Psychology
Chapter 2, Research Methods in Social Psychology
CAHILL

1. Schwalbe, "Sociological mindfulness" 5-8
2. Berger and Luckmann, "The social foundations of human experience" 9-16

PLUS Integrative Online Guide 1 and
Guide 2 (+ introductory short videos for each section in Canvas)

SHORT ASSIGNMENT:
Week of August 28
BY SEPTEMBER 1ST 11:59 p.m.
Introduce yourself on Blackboard (Bb) Canvas Discussion Board (thread will be provided)
SEPTEMBER 4

LABOR DAY. University closed.
Weeks of September 5-September 22
Social Perception (Includes Attitudes and Attitude Measurement)
DMC
Chapter 6, Social Perception and Cognition
Chapter 7, Attitudes
Chapter 9, Social Influence and Persuasion
CAHILL

3. Sandstrom, "Symbols and the creation of reality", 17-24
4. Zerubavel, "Islands of meaning", 25-30
17. VanAusdale and Feagin, "Young children's racial and ethnic definitions of self", 186-197

PLUS Integrative Online Guides 3 and 4

SHORT ASSIGNMENT:
Week of September 18
Observe three individuals applying your knowledge of social perception for in-class discussion. (More detail for Short Assignments will be provided on Canvas a week in advance)
SHORT ASSIGNMENT:
Week of October 2
Prepare and discuss attitude questionnaire critique
SEPTEMBER 25
Short preliminary prospectus of Course Project is due (also see specifications in Canvas)
Weeks of September 25-October 20
The Self, Social Learning and Socialization
DMC

Chapter 3, Socialization through the Life Course
Chapter 4, Self and Self Presentation
Chapter 5, Emotions
Chapter 15, Social Structure and Personality

SHORT ASSIGNMENT:
Week of October 16
To be done "in class" and for discussion: complete Kuhn's "20 statements test".




CAHILL

7. Hochschild, "Emotion work and feeling rules", 56-62
10. Martin "The Organizational Management of Shame", 86-100
16. Cooley, "The self as sentiment and reflection", 175-179
17. Mead, "The self as social structure", 180-185
21. Goffman, "The presentation of self" , 219-227
24. Gottschalk, "The Presentation of Self in Virtual Spaces", 249-259
9.Vaccaro, Shrock and McCabe, "Managing Emotional Manhood",
11. Martin, "Becoming a gendered body", 105-122
33. Thorne, "Borderwork among girls and boys", 365-373
20. Gergen, "The dissolution of the self", 208-214

PLUS Integrative Online Guides 5 and 6

WEEK OF OCTOBER 23
Sign up for presentation/discussion of project topic date.
PRESENTATIONS WILL PROBABLY BEGIN THE WEEK OF NOVEMBER 13
MORE INFORMATION ABOUT THE PRESENTATION IS FOUND IN THE Canvas ASSIGNMENTS FOLDER.
OCTOBER 23
An updated prospectus of your Course Project is due. Please post to the Discussion Board when the thread is provided.
WEEK OF OCTOBER 23
on film! Learning Theories Application!
ONLY available in Canvas!
AN APPLIED EXAMPLE: THE TRAINED DOG SHOW
Quality depends on Sheltie mood for the day. The Bit won't shake here* but he CAN sing...when in the mood...NOW! AVAILABLE AS A CANVAS VIDEO!
(*The Bit now shakes if given a small piece of fruit. He carefully checks for it in advance...)
Week of OCTOBER 30
Most and least liked groups in the Discussion Board
Weeks of October 25 -
November 21

Groups, Group Influences and Interaction Processes

DMC
Chapter 8, Symbolic Communication and Language
Chapter 12, Interpersonal Attraction and Relationships
Chapter 13, Understanding Groups
Chapter 14, Group Processes

CAHILL

29. Blumer, "Society in action", 313-318
25. Goffman, "Face-Work and interaction rituals", 265-274
27. Cahill and Eggleston, "Wheelchair users' interpersonal management of emotions", 286-297

PLUS Integrative Online Guides 7 and 8

SUNDAY November 5
DAYLIGHT SAVINGS TIME ENDS. Set your clocks back one hour. Get some sleep!
(count sheep if needed)
Week of NOVEMBER 6
THE "MILGRAM VIDEO"OBEDIENCE (to be available in Canvas)
NOVEMBER 10
FRIDAY: VETERAN'S DAY OBSERVED. NO FSU CLASSES
(estimated) week of
NOVEMBER 13
Presentations of project topics begin
NOVEMBER 21
Initial draft of Course Project due (allows you to rewrite it at your option) through turnitin in Canvas.
Include total turnitin receipt
Project presentations continue
NOVEMBER 22-26
THANKSGIVING HOLIDAYS. NO FSU CLASSES.
Weeks of November 27-
December 8
Applications

DMC
Chapter 10, Altruism and Prosocial Behavior
Chapter 11, Aggression

CAHILL

40. Marvasti, "Being Middle Eastern American in the context of the war on terror", 444-467

Week of November 27
Project presentations continue
Week of December 5
Our last week of class (classes end December 8)
Online course evaluation (more info will be provided but it's important to know they ARE anonymous)
DECEMBER 13
The final edition of your Course Project is due (including rewrites) BY NOON through turnitin

---
3204 Stone Building
email is the fastest way to reach me:

slosh@fsu.edu

Office Hours: In Stone:Thursdays 1:30-3:15 & by appointment
PLUS email!
(make an appointment by email)
NOTE: If I have an office hours conflict, I will announce that in class and on our Blackboard website.

850-644-8778
Department Phone: 850-644-4592
---
SYP 5105-01 CANVAS SITE and myweb.fsu.edu/slosh/ WEBSITES

Theories of Social Psychology is totally online this semester. Materials are accessible through Canvas. As the semester progesses, several course materials will also be directly available via the myweb.fsu.edu server. You'll see these as links in our pages.

For example, if you accessed our Overview through Canvas, you can instead access it HERE as well.

Through the links you can access the online Guides and information about the Course Project and Presentation too.
If Canvas is running slowly, and when we meet in virtual space, we can connect directly to much of the SYP 5105 course information that we need.

You get to Canvas through http://campus.fsu.edu
Click on the Canvas icon on the upper left of the screen (you'll need to sign in again with your FSU id and password.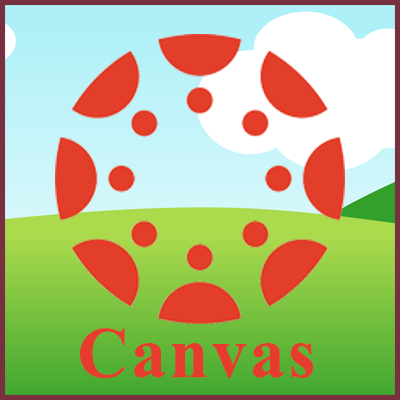 ---
If you are new and DON'T have an FSU ID account, you need one immediately. Go to the FSU Guide to Computing Resources website (address below). Follow the links to register online for your MyFSU account.
All lectures will be available online in Canvas 24/7. Objectives will be posted for each section of the course as the semester progresses.
The Canvas site will include links to Social Psychology resources.
Class presentations will be posted to our Canvas site. Examples from prior years are online now for your perusal.
Web sites that you have found pertinent to YOUR discipline will be posted in Canvas.
Announcements on the Canvas main page will alert you to any changes in the syllabus, course deadlines, or class meetings.
More detail will be posted on each course assignment. Information will be updated throughout the semester.
Being online means some adjustments from a traditional face-to-face course. Please see the "Print Syllabus" in Canvas under the SYLLABUS folder for "Nettiquette" directives.

We will meet for about one hour together every other week in cyberspace, usually through the Discussion Board. This time will be used for discussion, explanations, and short "in-class" assignments (see the Course Calendar in the Readings folder). We will determine this time early in the course.

You must use your FSU email to communicate in this course, whether with me or other students. (If you want to set up your FSU email to forward to a different server, that's OK with me as long as our communication is complete, but communication coming to me must come from your FSU email address.)

Generally I will respond to email from you within 24 hours.

---
I use plus and minus grading, throughout and for final grades.
Adherence to principles of essay organization, and the conventions of spelling and grammar is expected and understood. The course project MUST relate to Social Psychology. It can neither be totally intrapersonal nor totally organizational. Grading criteria for both written and oral assignments include: clearly written and/or presented work; knowledge of social psychological concepts and methods; and originality.
FSU policies on academic honesty are followed. Plagiarism, cheating, and other scholarly misconduct are totally unacceptable. As a rule of thumb, when in doubt, cite the source!

You have two major and five smaller assignments:
ASSIGNMENT

DATE

COURSE WEIGHT

COURSE PROJECT: see below and the ASSIGNMENTS folder in Blackboard.
MILESTONES:
1. Preliminary prospectus: September 25
2. Updated prospectus: October 23
3. First draft: November 21
4. Final draft: December 13 BY NOON
Milestones cannot be skipped (please see below)

55 percent

PRESENTATION: see below and the ASSIGNMENTS folder in Blackboard
ONE completed during the mid-late November-early December period
(more definite and exact dates will be posted later this semester)

25 percent

SMALL IN-CLASS "DISCUSSION" assignments. See below for more introductory information.
Five small assignments total
More detail will be posted to Canvas one week before discussion.

20 percent
Information in the Canvas ASSIGNMENTS folder will be updated during the semester to provide more detail and format specifications. Please complete readings according to the timetable in this syllabus and be prepared with assignments by their due date.
PLEASE SEE THE "OVERVIEW" PAGE IN CANVAS FOR MORE INFORMATION ABOUT ASSIGNMENTS.
Or link to the Project and Presentations pages from the top of this page.

IMPORTANT

The course project MUST relate to Social Psychology. I recognize that Social Psychology is a new discipline for many of you. One reason for the project "milestone" deadlines is to ensure that your topic remains "on track" for this course. (For Mental Health students, the APA is absolutely adament about this.) Proposed projects that do not clarify the relevance to course material and specify the nature of the course material you plan to draw upon (e.g., on Milestone 2) will be returned to you for revision. Students cannot "skip" milestones and simply submit a final project at any stage of this course. A student who does so is redirected to Milestone 1. If a final project omitting prior milestones is submitted at the end of the semester, the student will receive an incomplete and is redirected to milestone 1.

Attendance and "In-Class" Participation

Since this is an online course that is both synchronous and asynchronous in nature, attendance expectations are a bit different from what you might experience in a face-to-face course:

University-wide policy requires all students to attend the first class meeting of all classes for which they are registered. Students who do not attend the first class meeting of a course for which they are registered will be dropped from the course by the academic department that offers the course. To remain enrolled in this course you must complete the "First Day Attendance" assignment by September 2nd 11:59pm (EST) as shown on the Canvas Discussion page.

Attendance in an online class is noted via active participation in course activities. Participation is necessary so that course activities will be successful. Students are counting on you each other to log in and interact. Thus, student attendance will be directly tied to the discussion grade in the course. Student participation counts as an indicator of attendance and student participation on our five "In-class" assignments counts 20% of your final grade.


Attendance is taken and participation in class discussion is noted for in-class assignments (see the Course Calendar in the Readings Canvas folder).
You will find your participation noted in the Grades section as a (completed). These assignments can influence one-half of a final grade, e.g., from a B+ to an A- (or vice versa).

Programs only allow me to make a with no elaborations. (I do note in my manual gradebook late or missing assignments.)
---
INFORMATION ABOUT EACH IN-CLASS SMALL ASSIGNMENT WILL BE POSTED TO CANVAS APPROXIMATELY A WEEK IN ADVANCE.
PRELIMINARY INFORMATION ABOUT THE COURSE PROJECT IS HERE AND IN THE CANVAS ASSIGNMENTS FOLDER.
PRELIMINARY INFORMATION ABOUT THE PRESENTATION IS HERE AND IN THE CANVAS ASSIGNMENTS FOLDER.
Watch for updates to these pages throughout the semester.
This page was built with the late lamented Netscape Composer.
Susan Carol Losh August 16 2017