UPDATED NOVEMBER 28 2017
TIME TO SIGN UP FOR A PRESENTATION DATE!
OVERVIEW

Course Project

FIRST DRAFT PROJECT DUE! NOVEMBER 21 through turnitin in Canvas
FINAL PROJECT DUE! DECEMBER 13th through turnitin by noon
A TURNITIN ANNOUNCEMENT WILL BE POSTED LATER ON THROUGH CANVAS
SYP 5105-01
FALL 2017
THEORIES OF SOCIAL PSYCHOLOGY
SUSAN CAROL LOSH
COURSE PRESENTATION/DISCUSSION
---

Presentations begin mid-November and continue through December 8th (last day of classes).
In October I'll ask you to post a day to the Discussion Board from some possible choices.
You will need to tell me your FINAL presentation plans by early November.
We'll work presentations through Conferences in Canvas.*
Please ensure your CHROME or FIREFOX browser IS up to date!
*I am also exploring the possibility of Collaborate Ultra but right now assume we'll be using Conferences.

DATE*

Friday November 17

Sunday November 19
1-3

Tuesday November 28
2-4

Sunday December 1-3

Tuesday December 5
2-4

Kara Dingess & Stacy Vance
Merve Turan

Alexis Rojas

Sarah Gubara

Cathryn Simmons

Christina Colgary &
Katie McLean

Stanley Linton

Kendra Thorne

Shae McCain

Chandra Myrick, LaFarin Meriwether & Jhenai Chandler

Makana Craig

Elizabeth "Justine" Devlin

Rebecca Crumbie

Lanicia Marshall

Nicholas Anthony

Tina Beck

Laura-Kate Gonyea Huse, Azza El Masri, Vaibhav Diwanji & Svitlana Jaroszynski

Dorsey Spencer

Tina Engert
*Thanksgiving holidays November 22-26. No FSU classes.

LOGISTICS
Each student (or team) will lead one class discussion (about 15-20 minutes) centered around their course project topic.

PRESENTATION LOGISTICS
Although many students use Power Point for their presentations, if you would like to use Prezi* for your presentation, that's fine (and fun). BUT you'll need to "share", permit, or make public your Prezi presentation, or the link will NOT pull the presentation up in Canvas. If you are unable to do so, please place your Prezi bubbles into a pdf or Power Point file on your storage device that can be accessed through Canvas and uploaded.

*At this point we know Power Point should work in Conferences. I will check on Prezi use on Conferences this week. Last year, pulling up web sites such as You Tube on Collaborate Ultra was not possible so Prezi wasn't either. I do not yet know about Conferences.

You should:

prepare a two to three page synopsis handout for "class distribution". Post the file to our Discussion Board by the day/time of your presentation.

the handout and the presentation should summarize the major points on the conceptual and empirical literature on your topic. The synopsis outlines your topic, discusses major concepts and findings, and highlights directions for future research.

You will do a brief presentation (15-20 minutes) on the topic
You may use varied media in your presentation/discussion. For example, several students in the past have video'd part of their their presentation, uploaded it to YouTube and placed the YouTube link as part of their presentation (note: you may note be able to pull up YouTube in Canvas, but the link can be copied, pasted and observed in a regular browser).


We'll post your handout and presentation to Canvas.
The goal is to present during our online meeting times (note: sign up for a presentation date now).
Try leaving 5 minutes for questions and discussion (I know, that's only 10-15 minutes for a presentation, but remember, people can scan the handout AND your presentation in Canvas!)
Include examples in your presentation and handout. Concrete examples are a very helpful way to illustrate concepts.
Please include a brief bibliography at the end of your handout so interested persons can follow up on the topic.
Check out Power Point presentations from earlier classes on Canvas.



---
This page was built with Netscape Composer.
Susan Carol Losh
August 17 2017
UPDATED October 31 2017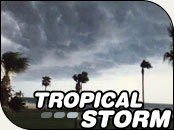 Coming to your dwelling unit very soon?