KEY TAKEAWAYS:
Social psychologists usually tailor the methods used to the research topic. Personally, I have used experiments, surveys, participant observation, content analyses, focus groups, and more.
Causality is important in much of the social and behavioral sciences but can be difficult to establish.
In science, one can "disprove" but not "prove" (although we can report "confirmatory" or "supportive" results).
Reliability often refers to the stability of measures or how much items in a scale or index "hang together".
Internal validity addresses causality and threats to causality from alternative independent variables (e.g., evaluation apprehension about one's performance).
Random assignment in experiments is one powerful tool to rule out alternative causes
External validity addresses generalizing to other people, groups of people, or situations
Watch for issues about the unit of study (an individual? an organization?), the time period (there can be large changes over time), and reactivity (changing behavior due to being studied)
Scroll or click to this link BELOW to see strengths of different methods social psychologists use
Watch for more information about survey questionnaire measures coming in the next couple of weeks
SYP 5105-01 FALL 2017
THEORIES OF SOCIAL PSYCHOLOGY
SUSAN CAROL LOSH
GUIDE TO THE MATERIAL: TWO
ISSUES IN SOCIAL PSYCHOLOGY METHODS
Regardless of disciplinary department home, most social psychologists are empiricists, that is, we test our conceptually-derived hypotheses with systematically gathered data. If the data contradict or disconfirm our hypotheses, then typically we revise and retest the theory. On the other hand, social psychologists are eclectic. Most of us use a variety of methods, such as experiments or surveys or focus groups, depending on the topic at hand. While it is true that psychologists are relatively more likely to use experimental methods and sociologists are relatively more likely to use surveys, ethnographies, or observational methods, all of us in social psychology tend to select methods that depend on the kind of research questions we ask and the research topics that we choose.
Here are some personal examples.
When I wanted to study group processes in religious congregations, I used participant observation and ethnography. I coordinated over 30 observers in 38 local churches and synagogues, who attended weekly services, socials, and other congregational events. We gathered data on interaction patterns, the formation of smaller groups within each congregation, how often individuals attended, and we monitored invitations to lunch, conregational parties, and other occasions. I used participant and field observation, and ethnography because I wanted to see how each group interacted in a natural setting.
When I study science attitudes, generally I work with public opinion survey research data. While there are a variety of ways to study how someone feels (including some ingenious unobtrusive observational methods), probably the most direct method is to ask them! Survey questionnaires allow the researcher to gather considerable amounts of information in a relatively short time. Furthermore, I am dealing with individuals, not groups, which makes it appropriate to use an individual questionnaire.
What if your participants can't talk? Check out some ingenious canine experiments (not mine) HERE (optional) Last year, a Hungarian study trained dogs to climb into an MRI machine and lay motionless for 8 minutes to see brain responses to food versus one's humans!
Researchers have studied children's drawings of scientists for over 50 years. One assumption, particularly for young children, is that these drawings function as projective tests. Thus, an African-American girl who draws a scientist as a White male adult is often assumed to be saying "being a scientist is not for me." Other scholars have gone further and stated these drawings reflect science self-efficacy. But what if young children, still developing fine motor control, draw all occupational incumbants, for example, "scientists" and "teachers," about the same? Unfortunately nearly all studies simply have the children draw only scientists and no other occupations. Using a combination of experimental and "artistic" content analysis methods, my students and I content analysed over 600 children's drawings. We found that even first graders do distinguish among occupations (but almost everyone drew scientists as the least attractive occupational incumbents, sorry, Sheldon in the BiG Bang).
On the other hand, people often cannot tell you what reasoning processes they use or about factors such as cognitive overload because these processes may be preconscious, inaccessible or even unconscious (there is interesting work about training people to reason or "think aloud", but that is for another day) or poorly understood by the individual. In such instances, we can use experiments, vary the conditions, and assess how reasoning was affected.
CAUSALITY AND METHODOLOGY
Causality is critical to the research enterprise. Much of the research process centers around designating the "true causal" or "independent variables." What we initially may consider to be "true causal" variables may, instead, turn out to be artifacts of the research process (e.g., evaluation apprehension in response to being an experimental subject), the particular group that we studied (college undergraduates at research universities), or thinking that we had measured variable one while we had, in fact, studied variable two ("response set" format on psychological tests instead of any actual content) . A great deal of behavioral science consists of ruling out alternative causes or explanations. Because experiments (especially with college students) often suffer from phenomena such as evaluation apprehension, reactance, or social desirability, and have problems with generalizing (external validity) it is incorrect to assume that experments are the "only way" to study causal forces.
Establishing causality is by no means agreed-upon even among scientists, let alone most members of a particular culture. If you subscribe, at least in part to the "rational laws" approach, you also probably accept controlled experiments, logic, "reasonable arguments," and statistical control as suggestive of "proof." Science is one form of knowing and one generic way of gathering evidence that either disconfirms or suggests causality.
According to science rules, definitive proof via empirical testing does not exist. Science uses the term "proof" (or, rather, "disproof") differently from the way attorneys or journalists do. Our measurements could be later shown to be contaminated. A correlation could have many causes, only some of which have been identified. Later work can show earlier causes to be spurious, that is, both supposed cause and effect depend on some prior causal (often extraneous) variable. Statistics are NEVER EVER considered to "prove" anything (neither do experiments) although statistical results CAN disconfirm or "support". It sounds overly tentative but in fact is simply the cautious voice of science experience.


In order to make any causal assessments in your research situation, you must have reliable measures, i.e., (in part) stable measures. If the random error variation in your measurements is so large that there is almost no stability in your measures, you can't explain anything. Picture an intelligence test where an individual's scores ranged from developmentally challenged to genius level over a short period of time. No one would place any faith in the results of such a "test" because the person's scores were so unstable or unreliable.
Reliability is a necessary but not sufficient condition to make statements about validity. Reliable measures could be biased and hence "untrue" measures of a phenomenon) or confounded with other factors such as acquiescence response set. Picture a scale that always weighs five pounds too light*. The results could be reliable, but they would be inaccurate or biased because they deviate from the true expected population value, in this case, your "true" weight. Or, picture an intelligence test on which men or people of color always score lower (even if this doesn't occur on other tests). Again, the measure may be reliable but biased.
(*we rarely hear about the personal scale that consistently weighs 5 pounds too heavy)
Internal Validity
Internal validity addresses the "true" causes of the outcomes that you observed in your study. Strong internal validity means that you not only have reliable measures of your independent and dependent variables BUT a strong justification that causally links your independent variables to your dependent variables. At the same time, you can rule out extraneous variables, or alternative, often unanticipated, causes for your dependent variables. Thus strong internal validity refers to the unambiguous assignment of effects to causes. Internal validity is about causal control.
Laboratory "true experiments" have the potential to make very strong causal control statements. Random assignment of participants to treatment groups (see below) rules out many threats to internal validity. Furthermore, the lab is a controlled setting, very often the experimenter's "stage." If the researcher is careful, nothing will be in the laboratory setting that the researcher did not place there. When we leave the lab to do studies in natural settings, we can still do random assignment of participants to treatments, but we lose control over potential causal variables in the study setting (dogs bark, telephones ring, the experimental confederate just got run over walking against the "don't walk" sign on Stadium Drive.)
External Validity
External validity addresses the ability to generalize your study to other people and to other situations. To have strong external validity (ideally), you need a probability sample of participants or respondents drawn using "chance methods" from a clearly defined population (all registered students at Florida State University, for example). Ideally, you will have a good sample of groups (e.g., classes at all ability levels). You will have a sample of measurements and situations (you study who follows the confederate who violates the "don't walk" sign on Tennessee Street at different times of day, different days, and you also employ different locations on campus.) When you have strong external validity, you can generalize to other people and situations with greater confidence.
More attention is typically paid to the sample of participants but the sample of situations is also important. For example, few of us in "everyday life" are asked to shock another person in a "learning experiment". The later work of Stanley Milgram and others, e.g., asking subway passengers to "give up" their seats or individuals dressed in blue with gold braid asking students to "put a nickel" in the parking meter in college parking lots, lend more verisimilitude to Milgram's initial experiments on "obedience."


TYPES OF METHODS SOCIAL PSYCHOLOGISTS USE
Each major method that social psychologists use has its advantages and disadvantages. A certain method may work better to study some areas than others. For example, it is critical to assess whether you are studying individuals or groups. A method that can work well to study individuals, such as a survey questionnaire, can work poorly to study groups.
EXPERIMENTS
stress CAUSAL CONTROL (internal validity) both in the study setting (think stage play) and in manipulating independent variables (causes).
A "true experiment" randomly assigns participants to treatment conditions, that is, the treatment an individual receives is determined by a coin flip, a random number table, or some other similar probability or chance device. Which treatment someone receives is basically determined by a process akin to a lottery.
Random assignment or "randomization" controls differences in life experiences, etc. In randomized groups, ON THE AVERAGE, there will be about the same percentage of women, the same percentage of highly test anxious participants, the same percentage of good athletes, the same percentage of "high risk" students, etc.
However, laboratory experiments often have low mundane [everyday] reality. Many laboratory situations do not resemble the circumstances that participants encounter in their everyday lives.

Lab participants also typically have too similar backgrounds (e.g., college students or military recruits are about the same age and the same educational level). Thus both the sample of participants AND situations may be too limited to allow high external validity.

Lab experiments are reactive (obtrusive). Generally, participants are acutely aware that their behavior is under scrutiny. They may react with anxiety (evaluation apprehension), with the desire to "fake" good (social desirability) and appear smarter, more attractive, or more tolerant than they typically are in their everyday behavior.

It's a good idea to use a manipulation check to be sure that on some level the participants noticed the experimental treatment. If you manipulate a variable and the different treatments never register, the treatment probably won't make a difference. For example, if you use a "buddy system" in a stop-smoking group, we would expect the subjects to rate the group as friendlier than subjects who don't receive the "buddy system" treatment.

Field experiments
occur in natural settings but still preserve random assignment of participants to treatments. thus, they correct some of the problems with laboratory experiments.
have less control over the study setting than laboratory experiments.
are typically short in duration, making it difficult to research complex, in-depth events with this method. It is nearly always impossible to ascertain changes over time..
since you usually do not even have the names of experimental participants in field experiments, any kind of followup becomes impossible. This is critical if the phenomenon you are studying has "sleeper effects," i.e., the effects of a treatment take time to develop and may not be apparent until days, or even weeks, after the initial treatment period. Sleeper effects, for example, have occurred in research on attitudes.
Field observations, participant observation, and natural experiments
In these methods, data are collected in natural settings.
They have high mundane "everyday" reality and greater INSIGHT, especially participant observation or ethnographies, which usually study groups in-depth.
In field observations, participant observation, ethnographies or natural experiments, we observe and infer rather than manipulate causal factors so these methods have lower causal control.
Participant observers join the studied group and share many group activities. Maintaining empathy and objectivity simultaneously is difficult in this case. Participant observation is typically one facet of conducting an ethnography, or a description of group culture.
In natural experiments, you have virtually no causal control over the independent variables. A natural experimental study takes advantage of a naturally occurring event and may, at best, have limited access to data before the event occurred. For example, in the late-1990s, Texas graduate and professional schools became forbidden by state law to consider ethnicity in their admissions. Within one year after passing this law, Hispanic and Black applications to the University of Texas Law School dropped by 25 percent. The guess is that changes in the law caused changes in the ethnic composition of applicants--but without a control group, this conclusion is tenuous. Other factors could have been responsible for this drop. Or, suppose you wanted to see how people work together during an emergency. Hurricane Katrina or Hermine roars through your community and off you go to study cooperation. However, hurricanes can change course (as Katrina did; at one point it appeared headed straight for Tallahassee) and strike in unexpected places and you may have trouble even travelling to the site. And, of course, you can't change when the hurricane grew or where it hit. Imagine at the moment trying to catch an airplane to Houston Texas.
In field observations, observations using systematic categories for group or individual behavior are made in a natural setting. There is not the same kind of intense involvement as there is in participant observation and, in fact, observers may not even be noticed by research participants or respondents. For example, an observer coding seatbelt wearing behavior may not be noticed by passing motorists.


Public opinion SURVEYS typically take REPRESENTATIVE PROBABILITY SAMPLES thus have relatively high external validity for participants. In surveys, questions are asked and the answers are recorded, sometimes by interviewers, sometimes using paper-and-pencil questionnaires, and sometimes robotically by touching your keypad.
In most professional surveys, the results may be generalized to a known population with known levels of error. It is important to recognize that response rates for the general American public on telephone surveys have dropped dramatically. So far, in election studies (where at least we can see if our estimates were reasonably accurate, including even for the national popular presidential vote in 2016), generalization still appears possible, but there is considerable concern in the survey research community about whether valid generationizations will continue.
Establishing internal validity is only fair and often depends on question wording. You have a better chance with demographics that were present from birth or early on (e.g. gender or age) than with other cognitive measures. Response rate is important here too, especially if there is any indication that respondents systematically differ from non-respondents.
Mundane reality is medium. Survey questions often discuss a respondent's daily life BUT the interview itself can be reactive and can evoke demand effects (e.g.,social desirability or evaluation apprehension).
Furthermore, answers may be retrospective, relying on the participant's memory--which may be inaccurate (the Nixon-McGovern 1972 election voter recall is a great example; apparently George McGovern won--although Richard Nixon actually won in a landslide).

Did you know? Standardized tests are a form of survey research and are subject to most of the same problems that surveys have such as question format bias. That includes most "personality" tests.
One form of secondary analysis involves archives. Secondary analysis data were gathered for purposes other than the current study, such as government statistics or marketing. For example, currently, I am analyzing data on basic science knowledge from the National Science Foundation Surveys of Public Understanding of Science and Technology. There are over 40,000 interviews spread over 13 surveys conducted between 1979 and 2016.. The General Social Survey spans 1972 to 2016 and contains literally hundreds of different attitude measures as well as demographics. Much of it is available for online analysis.
It is incorrect to assert, as some research methods textbooks do, that internal validity or causal control can only be accomplished through experiments. Browse through the American Educational Research Association's excellent book about establishing causality in observational and survey designs of various kinds (optional but you can download the pdf of this book FREE) HERE.
Researchers may use content analysis to study media or other documents. For example, you might study gender stereotypes in sports magazines or the frequency of unmarried couples cohabiting on television situation comedies. Causal control is low but mundane reality can be high. External validity can be high with careful sampling. Content analysis has been cautiously combined with surveys to show how watching television can influence adult attitudes and behaviors (such as "The Mean World Syndrome").
Simulations occur in constructed settings. Participants may role play or act "as if" they held certain roles such as a parent, a prison guard or head of state. A classic example is the Haney, Banks and Zimbardo prison study, which was both a simulation and an experiment; you can access an optional slide show of this study at Philip Zimbardo's web site HERE.
Since participants may have limited exposure to such roles, their behavior will have low mundane reality and may be artificial.
When participants are randomly assigned to the roles they play (as they were in the Haney, Banks and Zimbardo study), the simulation is experimental and thus has relatively high causal control (but may have uncontrolled important independent variables such as exposure to "prison films" see below).
Simulations can be dramatic and INSIGHTFUL but the "in-role" behavior may reflect the fantasies that participants have about the role or TV portrayals if the roles are unfamiliar ones.This may have happened in the Haney, et al., prison study; the Stanford University students may have applied stereotypes about prisoners and prison guards that they learned from movies or TV.
Conversely, simulations can be very revealing if the situations are ones the participants have encountered first hand with relative frequency. Family role-playing is one example, wherein the participants project their family experiences and expectations into the simulation situation.
Focus groups have enjoyed renewed popularity in recent years. Focus groups gather several participants (typically 12 or less) together who have different viewpoints on a particular issue to discuss that issue using guided questions. Both internal validity (no control over causal variables) and external validity (typically some form of purposive, non-probability sampling is used) are low. However, focus groups can give considerable insight behind people's reasoning to choose the positions that they do. Focus group data can be very rich and provoke stimulating thought (see an optional methodological synopsis HERE).

ADVANTAGES AND DISADVANTAGES OF MANY SOCIAL PSYCHOLOGICAL METHODS
The chart below synopsizes relative advantages and disadvantages of each method. Notice that a strength for one method, such as strong internal validity for laboratory experiments, is often balanced by a weak point, such as the limited external validity in many laboratory experiments because of the reliance on "captive" participants such as undergraduate college students or military recruits. This means that the wise researcher will use a variety of methods. When different methods to study the same phenomenon produce comparable results, we call this triangulation. Carefully consider the evidence in the studies that you read about, both in your assigned readings and also when you review articles and other readings for your course project, for example:
Would you feel comfortable generalizing the data to different groups or individuals? Would the same results be expected for women and men? Youth and senior adults? Different ethnic groups? Did the researchers even consider different populations?
How tight was causal control? Were control groups truly comparable to the experimental groups? How conscious were participants that their behavior was being monitored?
Was there any followup on participants or respondents? Were the changes in behavior that were observed stable?
Was the unit of study a group or an individual? Were the measures appropriate? Generally, surveys do not do a good job of describing group behavior. It is difficult to infer individual feelings from simply watching interaction patterns.
REITERATION: SPECIAL THINGS SOCIAL PSYCHOLOGISTS NEED TO WATCH OUT FOR:
THE UNIT: Since we study individuals, but we also study groups and organizations, it is imperative to make your measures consistent with the unit you have chosen.
THE TIME FACTOR: Because some results fade quickly (e.g., your specific attitudes about almost anything political, including presidential election choice) and others are "sleepers" or increase over time, you should assess whether followup over time was needed--and whether it was done.
REACTIVITY: A classic social psychology study found that simply viewing oneself in a mirror changed behavior. Picture, then, the effects of being in a research study! Was there any control for reactivity (changing your behavior because you believe you are being studied)? Sometimes that does mean we must use deception in experiments. After all, if you told people "this experiment is to assess your attractiveness," we can be pretty sure that people would immediately "up their image."
NOTE: The chart below refers to the "usual" or "typical" professional study. Any specific study, of course, may be "better" or "worse".
ALPHABETIC ABBREVIATION
IN CHART BELOW

TYPE OF METHOD

A

Laboratory Experiments

B

Field Experiments

C

Participant Observation (often ethnographic)

D

Field Observations

E

Surveys

F

Secondary Analysis

G

Simulations

H

"Natural" Experiments
METHOD
A
B
C
D
E
F
G
H
Causal Control
(Internal Validity)
Excellent
Fair to
Very Good
Fair to Good
Fair
Fair to Good
Fair
Can be
Good
Poor
Control over Other Factors
Good
Fair
Fair
Poor
Fair
Fair
Can be
Good
Poor
Represents Population
(External Validity)
Often Poor
Fair to Good
Fair to Good
Fair
Very Good
Can be Good
Poor
Varies
Time Follow-up
Often Poor
Very Poor
Good
Fair
Can be Good
Can be Good
Poor
Can be
Good
Mundane Reality
Often Low
High
High
High
Fair to High
Varies
Low
High
Reactivity
Often High
Low
Middle
Middle
MAY be high
Low
High
Low
Unit of Study
Person or Group
Person or Group
Group
Person or Group
Person
**
Person or
Group
Often Group
**Varies with the original method of collecting data which is specific to each research study. For example, the unit may be a person, a group, a cultural reproduction such as a television show or magazine, or a created cohort.
And of course, just because a particular method "can be" good, that doesn't mean a particular study, in fact, has that specific strength.

---
This page was built with the late lamented Netscape Composer.
Susan Carol Losh August 28 2017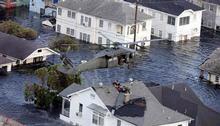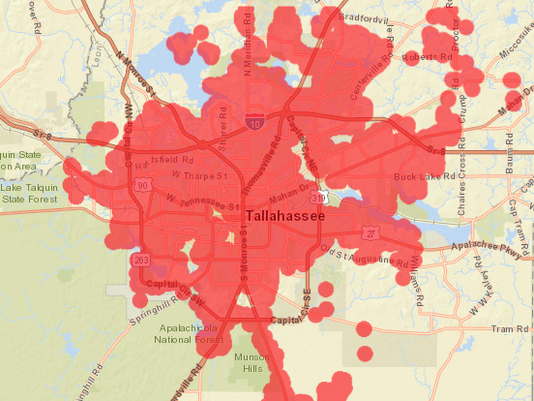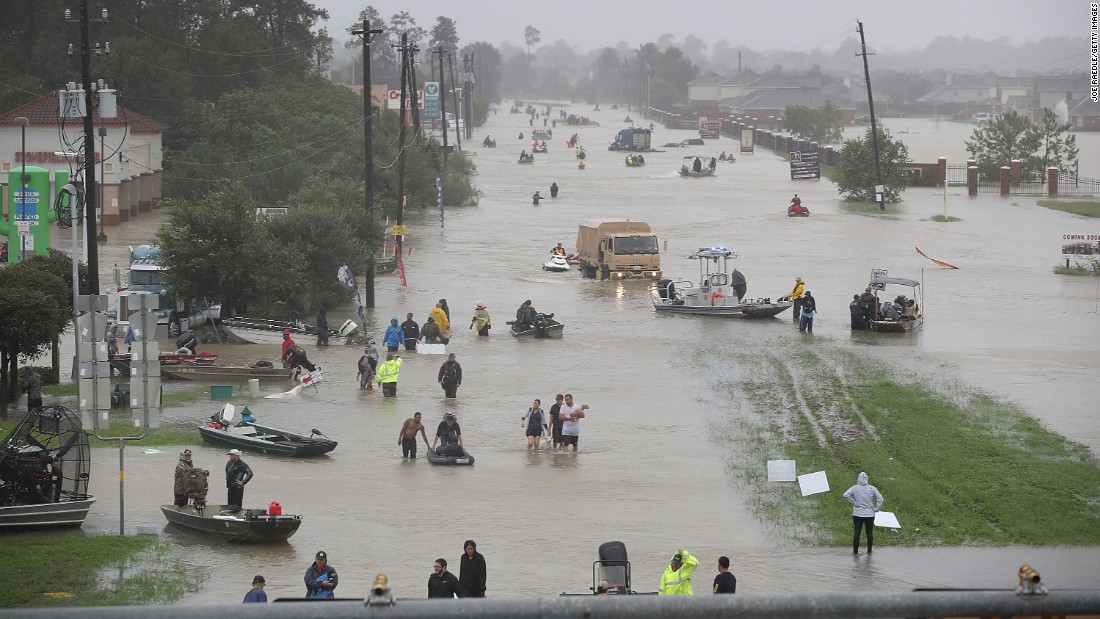 New Orleans September 2005 Lights out Tallahassee2016 Houston Texas August 28 2017