| | | |
| --- | --- | --- |
| | | SEE EDF 5481 READINGS AND ASSIGNMENTS HERE OR IN THE SYLLABUS FOLDER |
EDF 5481 FALL 2017
Section 2
(3 hours credit)
WELCOME!
METHODS OF EDUCATIONAL RESEARCH
INSTRUCTOR: Professor Susan Carol Losh
Department of Educational Psychology and Learning Systems
Florida State University
Fall 2017
MY OFFICE: 3204 Stone Building 850-644-8778
FSU Stone Building
email is THE fastest way to reach me! slosh@fsu.edu
3301 Stone Building
Thursdays 3:35-6:00 P.M.


OFFICE HOURS:
1:30-3:30 P.M. Thursdays & by Appointment
(please see me about other days or times)
PLEASE INFORM ME IMMEDIATELY IF YOU REQUIRE ANY ASSISTANCE WITH DISABILITIES!

In METHODS OF EDUCATIONAL RESEARCH we study how researchers conceptualize and collect research data. You will learn how to construct a research question and how to evaluate many of the studies you read (in professional journals and in mass media), as well as about issues arising in:
experiments
"quasi-experiments"
survey research methods, including focus groups
ethnographies
unobtrusive measurement (e.g., historical research, content analysis, and gleaning), and
secondary data searches, including many databases now available on the Internet.
Along the way, we will examine practical applications and problems that can occur in trying to translate concepts into concrete research operations.

There is more to methods than learning about different types of study designs.
Much of this course addresses learning a common vocabulary that not only allows you to coherently communicate with others in your particular specialty, but also with most researchers in the behavioral and social sciences.

In addition, each researcher hopes and believes that they will demonstrate valid relationships among factors, typically valid causal relationships. When we are better able to establish causal inferences, we have a much better idea about which policy changes are feasible, how to design a better curriculum, counsel a client, or how to motivate players to a better performance. But the road to causal inference is often difficult, presenting unforeseen obstacles. A solid grounding in methodology will help you to identify, evaluate, and either overcome or compensate for such obstacles.

Even if you ultimately perform other professional tasks besides conducting research studies, there should be important outcomes for you as a result of these course materials. These include:
increased fluency in reading research materials in your discipline
better evaluation of materials in more popular media
better assessment of the validity of research findings, and
evaluating the outcomes of program evaluations.
A CASE IN POINT: PREDICTING THE U.S. PRESIDENTAL VOTE IN 2016

The election of President Trump in November 2016 seemed to catch many pollsters and pundits by surprise. Many concluded that the dozens of pre-election opinion surveys were hopelessly flawed. Perhaps the samples inadequately reflected voters without a college education. Perhaps future Trump voters were more reluctant to tell interviewers their electoral choice than Clinton voters. Perhaps these "misleading" poll results meant the end of pre-election surveys.

NOT. Actually the pre-election surveys were quite accurate at predicting the national popular vote, which Clinton won by over two percentage points. The problem was the U.S. President is elected through the Electoral College, which apportions votes comparable to elected Congressional Representatives. Thus, even states with low population counts are still represented. The surveys needed to be more complex: state, rather than national, polls of voters were necessary. And state polls vary widely in quality: some are too small to produce stable results; some fail to take representative samples.

The moral of this incident: how you define the research problem influences the methods you use. Unwittingly 2016 pollsters defined the "research problem" as the national popular vote for president and proceeded accordingly. Thus they asked the wrong question (what is the national popular vote?) and failed to predict the election outcome accurately.

EDF 5481-01 is an introductory graduate course. For many students, this may also be the only course on data collection elected during one's entire graduate school career. Thus we study the fundamentals of several methods. This approach means our course is intense; you will be exposed to several very different methods during the semester. Each method has unique problems to be addressed, and each has unique advantages and disadvantages.
I will use a mix of approaches--covering basic concepts, advantages and disadvantages but I also want to emphasize a consumer approach. Every day we are bombarded with information from many sources. We hear about new studies and new research findings. Recent research indicates that well-educated adults (like you) get most of your scientific news from the Internet. The Internet is great for locating cutting edge research! It is also filled with media-seekers, who have not subjected their research to any kind of peer review. It is filled with falsifications, innuendo and incomplete information. How were these studies that we read conducted? How valid are their findings? How much can we really trust the causal assertions the researchers make?
Take a deep breath! You are about to encounter a lot of terminology and an "information overload" of concepts. A major purpose of this section of the course is through presented materials and your exercises, you will have some tools to use to evaluate the materials you encounter.
SIDEBAR: My favorite everyday example is food and drink. Is drinking wine (or coffee) "good" for you or "bad" for you? Is chocolate good for you? Do Omega-3s prolong your life or cause cancer? How does vitamin D intake influence dementia in older adults? Does too much vitamin B12 during pregnancy predispose infants to autism? Is it the number of calories or the kind of calories you ingest (or even the time of day?) that promote health (and, yes, there is controversy about this one). The number of websites alone on nutrition is staggering! How can you evaluate the information? Applying a lot of the material in this course will help you!


NOTE: Our greatest focus will be on more structured (sometimes called more "quantitative") research methods. Other courses in the College of Education provide more depth on less structured, more "qualitative" methods.
Previous experience with research methods and statistics may be helpful, but is definitely not essential. There will be very, very few formulas in this course, and virtually no applications of statistics. As you may know, Educational Psychology has several statistics courses but only ONE basic course on data collection.

FAQ: SHOULD YOU TAKE BOTH INTRODUCTORY STATISTICS AND BASIC RESEARCH METHODS DURING THE SAME SEMESTER?
It really depends. If you have already had some exposure to these fields (perhaps through a senior project or a master's thesis, or an earlier course), it can be very helpful to take both courses in the same semester. When you have some knowledge of how to analyze data, it can help you decide which kind of measures to design or whether the analysis in a study that you read is appropriate..

If you have NO prior research experience and no prior exposure to either research methods or statistics, then I advise taking one of these courses per semester, rather than both. I hope you don't have a lot of math anxiety but if you do (been there, done that), beginning with research methods may work better for you.
By the end of the semester you should:
Be able to identify key research questions in a research report or journal article
Be able to evaluate the methods of data collection in a research report or journal article
Be able to formulate a testable research question
Understand basic levels of measurement
Understand types of probability and nonprobability samples
Be familiar with several types of research study designs
Be able to locate and access several Internet database resources and apply your methods training to them
REQUIRED COURSE TEXTS & READINGS
CRESWELL: Creswell, J.W. (2015). Educational research: Planning, conducting, and evaluating quantitative and qualitative research (5th edition). Boston: Pearson Education. GET THIS EDITION.
(The "e-edition" is not the same. It is much shorter and less complete.)
Creswell is a solid basic textbook for introductory research methods.
APA: American Psychological Association. (2009). Publication manual of the American Psychological Association (6th Ed.). Washington, DC: American Psychological Association.
The APA Manual is one of those "bite the bullet" purchases. If you write a thesis or dissertation, submit a proposal to a conference or a journal--or write a paper for many courses, the situation will demand that you use "APA format". These situations recur frequently. BE CERTAIN TO GET THE MOST RECENT EDITION: THE 6TH. Avoid economizing by using an earlier edition; there are many changes in the 6th edition.
Check for both texts at online sources such as Amazon; used copies may be available (be sure to buy the editions above).
Barnes and Noble online also carries textbooks, including used books and is constantly running "special discounts" too.
COURSE GUIDE (LECTURES) will be placed on the Internet on the myweb.fsu.edu server and linked in with each course topic.
They are also available in Blackboard.
---
My overarching goal is to have you become conversant with major ideas, influences and vocabulary in research methods, especially those commonly used in behavioral and social research.
I've created my required reading guides to serve as "lectures," basic orientations to the material we cover in each section. I also include some issues and controversies when I would like more coverage than I find in the course texts (e.g., focus groups) or when new research (e.g., analyzing "tweets" versus systematic surveys) is released. The guides do NOT substitute for class attendance; they are to familiarize you with the material so that we can use class time for discussion, demonstrations, videos, and team-based learning.
The advantage to accessing materials through the FSU myweb server is often faster speed in accessing materials directly than in Blackboard. However, all materials WILL be available in Blackboard too.
To make things easier, I strongly recommend that you first read the associated and linked online guide for each of our major topics. Then read the assigned text chapters. In some cases, you will have a team-based/individual quiz (see below) on that topic and these summaries will give you a good idea of what will also be emphasized in our readings. In other cases, you will have an in-class team based project for a course unit.

A NOTE ON ONLINE LECTURES: Much material in the early drafts of each webpage will be gone or drastically rewritten before the page is finished. I place a construction sign on the early drafts of each guide. Please do not use the pages until after the construction sign (or the bandage

) is removed.
Be sure that you are reading the Fall 2017 EDF 5481 online pages because occasionally I have not removed an obsolete link. The message at the top will tell you the year.
We have several assignments spread throughout the semester. For several of the assignments we will participate in Larry Michaelsen's Team Based Learning (TBL), a mix of individual and team contributions. As part of these assignments, teams will evaluate the contributions of each member at the end of the semester.
I will explain Team-Based Learning further during class.
Some students are concerned about freeloaders or non-contributors on the team or that their grades will suffer in teamwork. I want to reassure you that in using this approach over an eight year period with several hundred students cumulatively, there have been only THREE cases where a student's individual and team average quiz scores were tied. In only one case has a student's individual average quiz score been higher than their team's average score (you receive the higher score). Because team members bring diverse points of view to the same topic, everyone benefits. Furthermore, since all TBL occurs during class, there is very little opportunity for social loafing. Students will not receive team credit if they miss team-based assignments in class.
Once they see how well everyone performs, most students really enjoy the TBL perspective. Students do particularly well with TBL in this course.
Below is information about assignments, due dates, and course weights. There will be five quizzes, each to be taken individually and by team. While each quiz will focus on the immediately prior material, please be advised that much of the methods material is cumulative in nature. In addition, if a concept or concepts appeared to give considerable trouble in one quiz, I may have at least one question addressing that concept on the following quiz. Quizzes will be a mix of short answer, short essay and have a strong problem-solving/evaluation orientation.
Quiz 1 is a practice quiz. I will only count the top three quizzes for "real quizzes" 2-5.
There will be five assignments. Assignments 1-4 will take place in your team-based learning group. Assignment 5 is an individual assignment to be turned in early in finals week.
I will only count the top three assignments of assignments 1-4.
Details on each assignment will be posted to our course WEB site prior to the due date.
Assignments have two primary foci:
To help develop your research interests in your discipline, e.g., by writing a research problem statement and hypotheses, and
To alert you to common problems that occur with different kinds of methodologies, evaluate studies and ways to solve these problems.
ASSIGNMENT

DUE DATE

COURSE WEIGHT

Quiz 1 (research problems)
September 14
PRACTICE QUIZ
Assignment 1: Research Problem Statement (team activity)
September 21
Total assignments 1-4: 35%
Quiz 2 (types of hypotheses; experimental studies)
September 28
Total quizzes 2-5: 35%
Assignment 2: Research Hypotheses (team activity)
October 5
Quiz 3 (survey designs)
October 19
Assignment 3: Question/Procedures Design (team activity)
October 26
Quiz 4 (qualitative research)
November 9
Assignment 4. Qualitative Design Critique (team activity)
November 16
Quiz 5 (archives and databases)
Team evaluation
November 30
[Team evaluation = 5 percent]
Database Search INDIVIDUAL Assignment HARD COPY ONLY in my EPLS mailbox
Wednesday December 13 BY NOON
25 percent
A NOTE ON ASSIGNMENTS , DATES AND CREDIT
As you examine the syllabus you will see that Assignment 5 is due in the middle of finals week BY NOON in my EPLS mailbox in 3210 Stone Building. HARD COPY ONLY PLEASE.

All other assignments take place during class. I will count grades from the top 3 of the first 4 assignments.
Quizzes also (individual and team) occur during class. I will count grades from the top 3 of the final 4 quizzes (the first quiz will be practice.)
You must be present in class to receive a grade on the quizzes and the first four assignments.
Although I understand that many students have conferences or work events, please recognize that we represent different majors, each of which has conferences and deadlines. Therefore, unless otherwise stated on our Blackboard site, quizzes and assignments are held as scheduled in the syllabus, unless modified by official announcement.
Thank you!
HARD COPY ONLY PLEASE! I AM SORRY. I DO NOT ACCEPT EMAIL ATTACHMENTS!
I DO NOT EVEN OPEN EMAIL ATTACHMENTS.
AVOID SLIDING PAPERS UNDER MY DOOR OR UNDER THE EDUCATIONAL PSYCHOLOGY AND LEARNING SYSTEMS SUITE DOOR.
Papers slid under my office door may or may not be placed on my desk--where I probably will never find them.* Similar problems occur with materials slid under the EPLS suite door.
*Office tours available to convince you if necessary.
Here are some alternatives if you absolutely cannot hand assignments to me in person:
My office mailbox in 3210 Stone Building
FAX to the EPLS Office (850) 644-8776. Be sure to put my name and EDF 5481 on the Cover Sheet and include the total number of pages
Mail (USE FIVE DAYS ADVANCE NOTICE!) to Dr. Susan Carol Losh, Educational Psychology and Learning Systems, FSU, Tallahassee, FL 32306-4453
Include as text in an email.
In all these alternatives, your assignment MUST reach me by the stated due dates. Please be sure to include your name!
I DO NOT OPEN ATTACHMENTS AT THE slosh@fsu.edu email. They will be returned to you unopened.

More information about course assignments will be posted and linked later in the semester prior to the assignment.
Visit this site again!
While each assignment focuses on unit readings and other course requirements, material on research methods is cumulative by nature. For example, principles of internal or external validity are considered throughout, even if their applications more directly apply to one research method as opposed to another. This is especially true for the final assignment, which must incorporate your knowledge of earlier material if appropriate.
I use plus and minus grading, throughout and for final grades. Improvement over the course of the semester is defintely considered in grading. Adherence to principles of essay organization, and the conventions of spelling and grammar in assignments is expected and understood. If I believe that you need assistance in principles of essay organization, etc., I will alert you so that you may take advantage of several of the FREE centers on campus that specialize in these areas.
Although I will use the general scale I do reserve the right to slightly revise grades up or down (usually up) depending on improvement, course participation, etc.
WE'RE ONLINE (AND "FLIPPED" TOO)

Our course is WEB assisted through Blackboard. You must be registered for EDF5481-02 to access our Blackboard site. To access our course, here is what to do. Go online to:
Enter your MyFSU username (USERNAME ONLY!) and password to log in. For example, I would enter "slosh" ONLY. Then click on "METH EDUCATNL RESRCH" to enter our site.
If you are a new student and DON'T yet have an FSU ID, you need to get one NOW. Visit the FSU Information Technology website (address below) and follow the links to register online for your computer account at FSU.
I will use WEB-assist for several course features:
All lectures will be available online and linked with course topics. Objectives will be posted for each section of the course as the semester progresses.
The site will include links to methodological resources.
Information on chosen research topics will be posted to our site.
Exam coverage and sample questions will be posted prior to exams.
Generic feedback on exams and other assignments will be posted. Please read feedback before you ask questions about your personal written work because these sites may answer many of your questions.
Announcements on the main page will alert you to any changes in the nature of or to the schedule for the syllabus, course deadlines, or class meetings.
More detail will be posted on each course assignment. Information will be updated throughout the semester.
On line databases will be linked with our site.
DATES
TOPICS TO BE COVERED
ISSUES AND OBJECTIVES
August 31-September 7
Introduction
Developing a Research Question
Learning APA style

Types of Variables
Levels of Measurement
Concepts and Measurement
Hypotheses

Navigating our course WEB sites
How do you select a research problem?
Preliminary: evaluating a research problem

Issues in alternative explanations
What are the characteristics of a variable?
What are nominal, ordinal, interval and ratio variables?

September 7-21
Causality and Internal Validity
Randomized treatment groups
Experiments

Quasi-Experiments
Threats to Internal Validity
Experimental Objectivity

Reliability, Internal Validity, External Validity, and Construct Validity
Causal rules in nonexperimental designs
What makes an experiment?
How do experiments differ from "quasi" experiments?
Internal validity and study design
September 21
THE "MILGRAM VIDEO "OBEDIENCE
An Experimental Example
September 14-21
Ethics in Research
Human Subjects Committees (Institutional Research Boards: IRBs)
September 28-October 12
External Validity and Generalizing
Survey Research
Probability and Non-Probability
Samples
Questionnaire Design
Interviewing
Focus on Focus Groups
There will be special linked lectures associated with each of these topics.

Types of Probability and Nonprobability samples
Type of Surveys
Question Construction
Interviewer Training

October 19-November 16
A "Whirlwind tour" of less structured studies:
Ethnographies, Historical
Research,Content Analysis, "Gleaning"
Generic differences between more and less structured research
Terms & comparisons
SUNDAY November 5
DAYLIGHT SAVINGS TIME ENDS
Set your clocks back one hour.
November 10
Veteran's Day Observed
No FSU classes
November 16-30
Research Archives and Resources: Searching, Accessing, On-line analysis
Learn about archives and databases.
Problems to anticipate with databases.
Where to hunt for databases.
Lots of links to databases that may be useful to you
December 7
The Educated Consumer
Our last day of class.
WEDNESDAY DECEMBER 13
ASSIGNMENT 5 DUE BY NOON MY EPLS MAILBOX
ONLINE DATABASE ASSIGMENT
A LECTURE (AND ASSOCIATED MATERIALS) WILL BE LINKED WITH EACH TOPIC AS THE SEMESTER PROGRESSES.


| | | |
| --- | --- | --- |
| | | DETAILED SCHEDULE, READINGS AND ASSIGNMENT DUE DATES HERE OR IN THE BLACKBOARD SYLLABUS FOLDER! |
This page created with Netscape Composer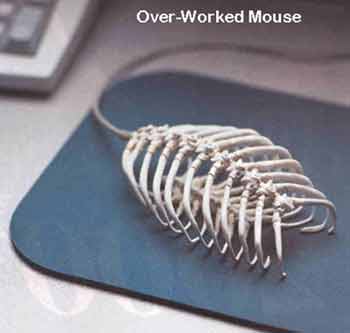 Susan Carol Losh August 26 2017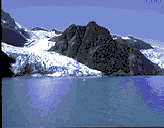 think cool


---