When I was a little boy, a school photographer took a picture of me and my big sister, Juliet, together. Her gaze was focussed right where it should be, on the camera, but I was staring off into the distance. Her teachers asked her 'What is your little brother looking at?' It was so long ago that I don't remember the answer myself, but it show that I haven't changed a bit: always trying to catch a glimpse of some distant image.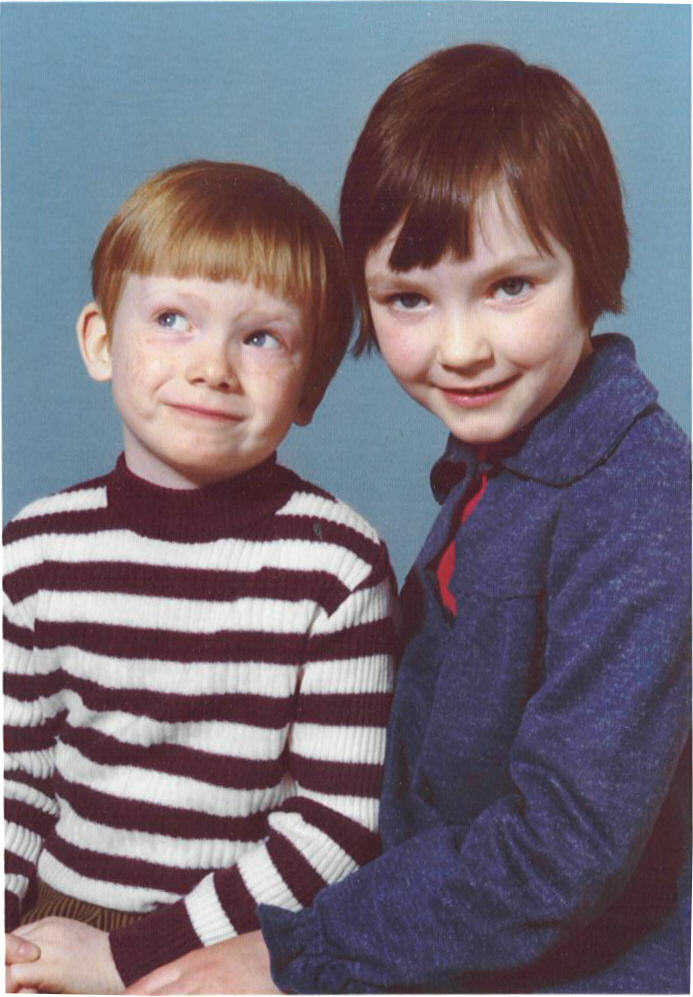 I've always had a vivid imagination, and an appetite for stories. I'm a Catholic, and Catholicism is a religion that promotes a healthy imagination. But, like all religions, Catholicism aspires to offer more than fantasies, it claims to put us in touch with reality - and, at least since I read the first chapter of Hilary Putnam's Reason Truth and History, when I was about ten or eleven years old, I've been fascinated by questions about the limits of reality. As my education continued, at St. Bede's College in Manchester, I learned to put a name to these questions - 'Philosophy'.

My father, Edmund Murphy, has a Ph.D. in Physics. He still regrets the fact that he lent me a Philosophy book to read, and not a work of Natural Science. My mother, Pauline Murphy, only encouraged me further by lending me a copy of Plato's Republic when I was about thirteen years old.

I was lucky enough to be admitted to study Philosophy and Theology in the University of Oxford, and I returned as a graduate student to study Philosophical Theology, supervised by Richard Swinburne. My research was deeply influenced by the work of Michael Dummett, who has claimed that metaphysical questions are, properly understood, questions about the correct logical laws. These questions can be settled by supplying a correct theory of meaning. In my research, I applied these philosophical ideas to debates about the nature of religious language or, more specifically, language about God within monotheistic traditions. In the course of this study, I obtained a deeper appreciation of the importance of historical study for understanding religions, an appreciation I try to pass on to my students today.

After four years of study, I completed my doctoral thesis, and handed it in. There was a couple of months to wait before my viva voce examination, during which time I grew to hate every sentence that I had written, and to wish that I could burn every copy of the abominable document so that not a trace would be left. The night before the viva, I made my way across Port Meadow, then on through the country lanes, to the little chapel of St. Margaret, where I found true peace of mind: I left with a strong sense that God's strength would see me through any problems, even the shame of failure and the waste of all that my parents had invested in my education.

The next day, to my great surprise, my examiners seemed to like my thesis and I obtained my degree. I've re-read it since, and perhaps it wasn't quite as bad as I thought. After a year spent scraping a living by teaching tutorials wherever I could, I was invited to spend a week in Nicaragua, where there was a job opening. I was met at the airport by the Dean, Dr. Silvio Sirias and his wife, Erinn Magee. After two years in Nicaragua, I decided to join Silvio and Erinn in a move to Florida State University - Panama, where I now teach courses in Philosophy and Religious Studies.

In 2011 I met the love of my life, Rocío Grimaldo, who was teaching here part-time. Rocío has worked as a journalist for La Prensa, Panama's leading newspaper, and been a professional speech-writer. We married on the 17th August, 2013, and spent our honeymoon in Peru. Now I'm still gazing off into the future – whatever it holds, I know that the two of us will meet it together. There is no mountain we cannot climb together.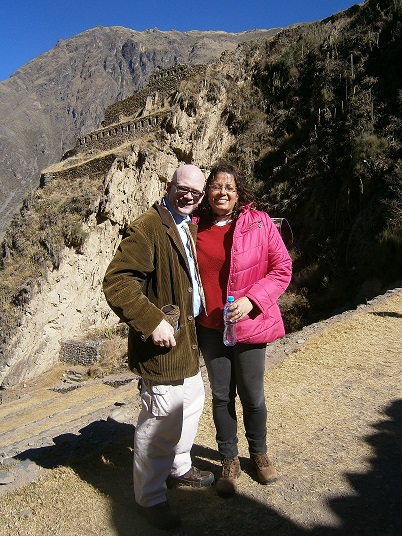 Return to Benjamin Murphy's home page.